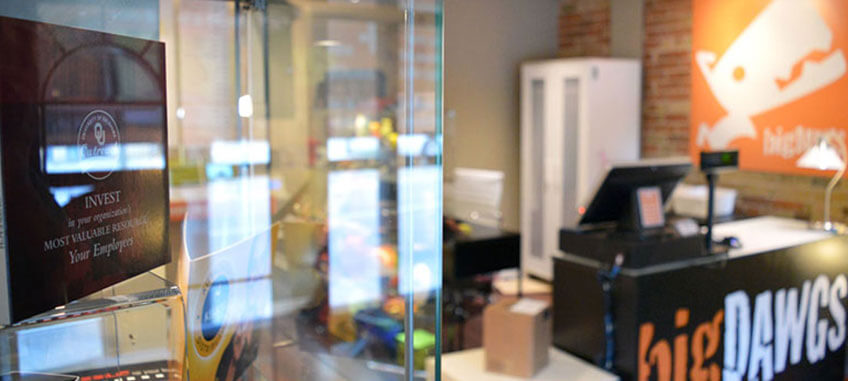 ---
Sales Account Manager (Toronto, Ontario, Canada)
About:
We sell technology-enabled print marketing products. We add video screens, sound modules, NFC and USB devices to brochures, mailers, handouts, and signage. Visit www.bigdawgs.ca to see the products we sell.
Term:
Full-time position (Available Positions: 2)
Duties:
Selling of bigDAWGS' core products—custom-manufactured brochures, sales materials, and event invitations with speakers, video LCD screens, NFC (RFID), and USB devices.
Following up with provided leads generated through online advertising.
Prospecting and sourcing of new customers through cold calling by phone, e-mail, and in-person visits.
Selling of print, web, and graphic design services.
Ensuring progressive sales growth.
Establishing and maintaining excellent customer relations.
Managing ongoing client accounts.
Customer service for on-going projects.
Required Experience and Skills:
A strong sense of creativity and innovation.
Excellent communication skills; fluent in English (written and oral).
Strong verbal communication skills, comfortable making cold calls and setting up appointments.
Ability to prospect over the phone, e-mail, and in-person visits.
Strong presentation skills.
B2B corporate sales experience.
Proficiency in MS Office, Excel, Word, and PowerPoint.
Additional Experience and Skills:
Experience in selling print, web, or graphic design services.
Work experience in a printing business, graphic design firm, or ad agency setting.
Experience using a CRM.
Education:
Some college/CEGEP/vocational or technical training.
Compensation:
$50-150k+ compensation (uncapped).
Location:
bigDAWGS promotions inc.
1672 O'Connor Dr.
North York, Ontario
M4A 1W4
Canada
How to Apply:
Please send your resumé to [email protected].
New to bigDAWGS?
Our customers come to us for printed marketing material like our videoCARDS (video LCD brochures), soundCARDS (sound module greeting cards) and patented webBC slideouts (USB business cards).
Contact us for more information regarding how you can improve your marketing power with bigDAWGS.