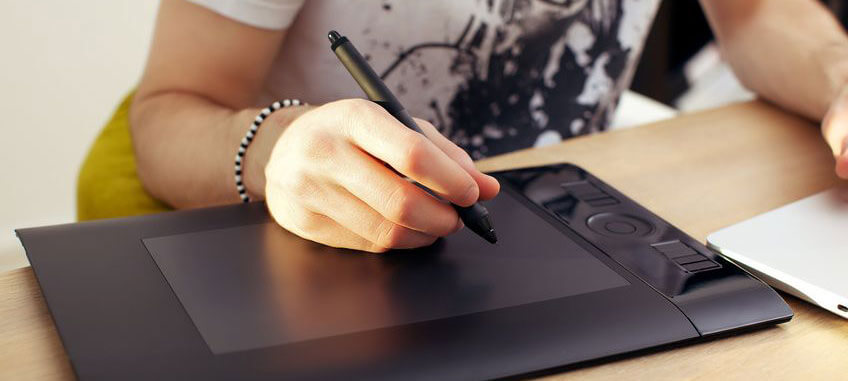 ---
Awesome Graphic Designer
Term:
• Full-time position (Available Positions: 1)
Duties:
• Develop graphics and layouts for product illustrations, logos, and digital media.
• Designing and implementing web content and websites.
• Creating print materials: catalogs, letterheads, advertising, brochures, flyers, promotional items, banners, signage, etc.
• Creating custom-manufactured brochures, sales materials, and event invitations with speakers, video LCD screens, NFC (RFID), and USB devices.
• Assisting and/or managing in video, sound, and photography projects.
• Assisting the production of any in-house printing projects, including operation of printing and finishing equipment.
Required Experience and Skills:
• Advanced knowledge of Adobe Creative Suite (Photoshop, Illustrator, Acrobat, InDesign); working in a mixed PC/MAC environment.
• Operation of colour digital printers and presses.
• A strong sense of creativity and innovation.
• The ability to juggle multiple projects at the same time.
• Excellent communication skills; fluent in English (oral & written).
• A foundation in web design and website creation.
• CSS2/CSS3, HTML4/HTML5, Responsive Web Design, WordPress.
Additional Experience and Skills (not strictly required, but considered an asset):
• Additional Advanced knowledge of remaining Adobe Creative Suite programs (Premier, After Effects, Dreamweaver, Audition, etc).
• Experience working with popular WordPress themes and plugins.
• Background in professional print production.
• Operation of print finishing equipment (cutters, creasers, slitters, laminators, digital die cutters).
• MySQL, JavaScript, PHP.
Education:
• Graphic/Web Design degree or equivalent
Experience:
• 1 year full-time experience in graphic design position in a studio/agency setting.
Compensation:
• $30-40k starting salary (based on experience).
Location:
bigDAWGS
643 Queen Street East
Toronto, Ontario
M4M 1G4
Canada
How to Apply:
Please send your resumé and portfolio (samples of your work) to [email protected].
New to bigDAWGS?
Our customers come to us for printed marketing material like our videoCARDS (video LCD brochures), soundCARDS (sound module greeting cards) and patented webBC slideouts (USB business cards).
Contact us for more information regarding how you can improve your marketing power with bigDAWGS.