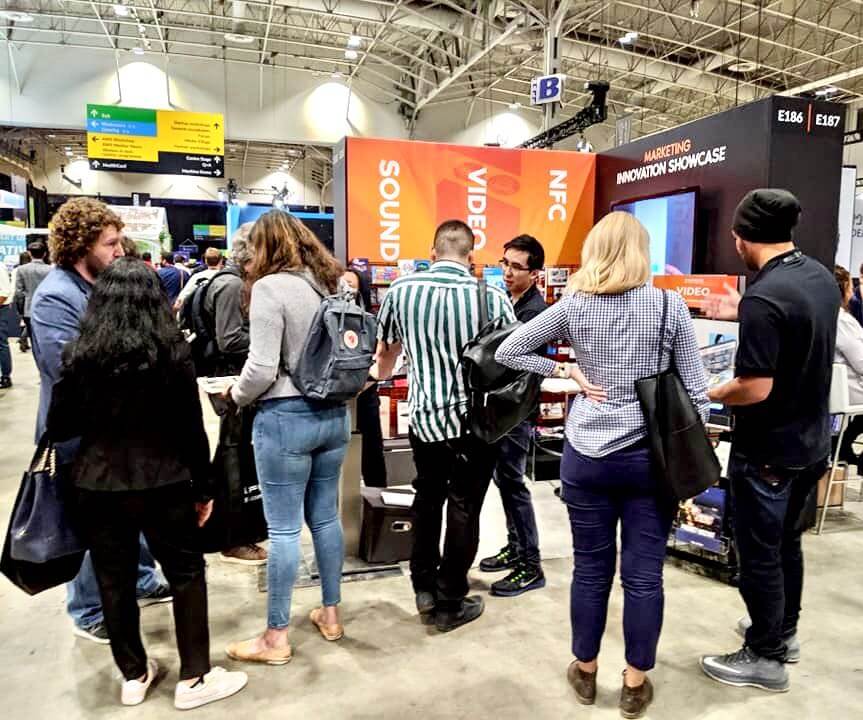 ---
---
After a decade of using electronic devices in marketing materials, bigDAWGS promotions showcases new products with the latest technology including Near Field Communication (NFC)
TORONTO, May 2, 2019 — At Collision 2019, bigDAWGS promotions, leader in providing innovative marketing solutions, will be showcasing several of their unique marketing products. Over the years, bigDAWGS promotions has grown to offer a complete line of marketing materials that include sound, LCD video screens, Webkeys, and Near Field Communication (NFC). They are used in a variety of products such as printed cards, product packaging, displays, media kits, press kits, and more. bigDAWGS' marketing experts will be there to showcase their products that startups and other tech companies can take advantage of.
bigDAWGS promotions' innovative marketing solutions provide a modern take on traditional marketing techniques with the use of proprietary new technology that includes sound modules, LCD screens, and NFCs. What started out as creating musical greeting cards as an upgrade to direct mailers has spawned a whole line of products that combines print media with different technologies.
There are several patented innovations by bigDAWGS and one of them is the videoCARD. This product combines classic print media with a video module resulting in a card that can play a video when opened. The videoCARD has been a favorite across different types of businesses since it captures people's attention and can relay more information.
Another product that companies have taken a liking to is the webUSB. These are custom printed and compact USB devices that can be used to direct users to a company website, document, video, or any online content. The webUSB is liked because of its size and versatility.
The technology with the latest buzz has been the NFCs and bigDAWGS promotions will be featuring products that make use of them. Near Field Communication is the technology used in contactless payments, similar to those used in credit cards and mobile payments. bigDAWGS promotions has created business cards, brochures, and several other products that take advantage of NFC. Tapping a smartphone into a product with NFC will make it perform a function that includes visiting a website, downloading an app, showing a video, or calling a certain number.
"The printing industry was once thought of as a commodity.  Over the years it has now become a specialty. bigDAWGS promotions is leading this evolution through the incorporation of electronic component technologies in printed marketing materials," says Edgar Davin CEO of bigDAWGS promotions inc.
bigDAWGS promotions is excited to showcase their products and work with new companies to elevate their marketing campaigns. It will also continue to develop new products as new technologies arise.
New to bigDAWGS?
Our customers come to us for printed marketing material like our videoCARDS (video LCD brochures), soundCARDS (sound module greeting cards) and patented webBC slideouts (USB business cards).
Contact us for more information regarding how you can improve your marketing power with bigDAWGS.