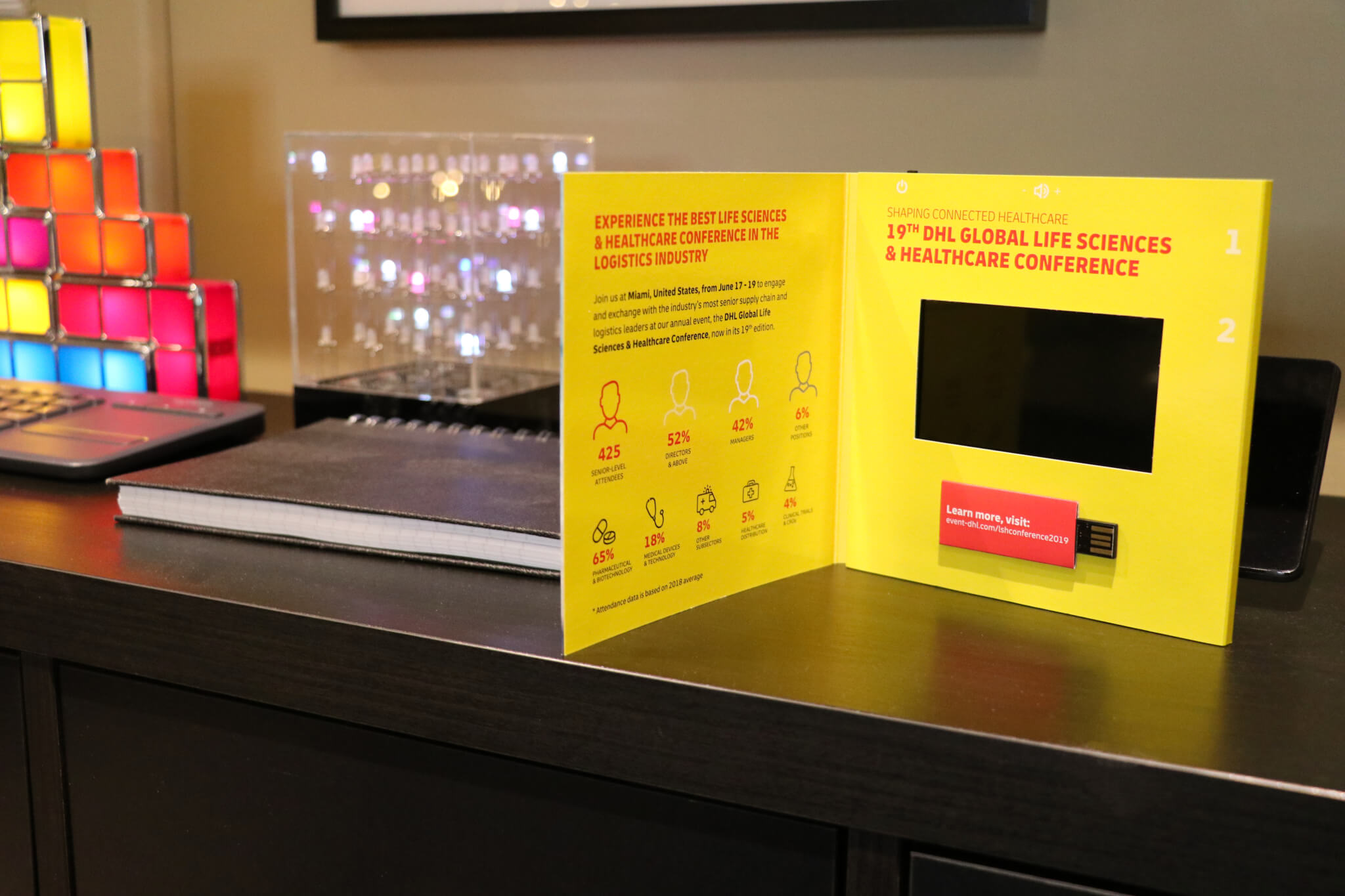 ---
---
videoCARD with webMAGNET | Web Keys Meet Video Mailers
We are bringing an exciting collaboration of two of our innovative products — our videoCARD and webMAGNET. These products complement each other and they work effortlessly as a whole. The webMAGNET can lead the recipient of the videoCARD to a website that has more information regarding the subject matter.
The webMAGNET is our take on web keys with a magnetic twist. These devices look similar to USB flash drives but instead of containing data it will lead people to any online content when they're plugged in. They are fully magnetic so there are many places they can be attached to. Another thing people will notice about them is how thin they are. At just around 2 mm they make good inserts to our videoCARD.
Our videoCARD is one of the products that we continue to develop because of how versatile they are not just in terms of use but also the potential of what we can add. These are video mailers that have been designed by us to be its optimal version. To put it simply, they let people watch a video presentation from a greeting card which makes it very mobile.
The combination of these two products allows businesses or individuals to present their brand with a video of their choosing and also give their audience a way to find out more about them. We have designed them in a way that they won't clash in terms of design but rather one is an accompaniment of the other.
We are excited to unveil this new option for our products and even more so that we will be bringing new products and ideas in the near future! We'll continue to make our innovative ideas a reality and give solutions to the varying needs in the marketing field.
Visit our videoCARD product page to know more about our custom video mailers and our webMAGNET product page for our custom web keys.
New to bigDAWGS?
Our customers come to us for printed marketing material like our videoCARDS (video LCD brochures), soundCARDS (sound module greeting cards) and patented webBC slideouts (USB business cards).
Contact us for more information regarding how you can improve your marketing power with bigDAWGS.